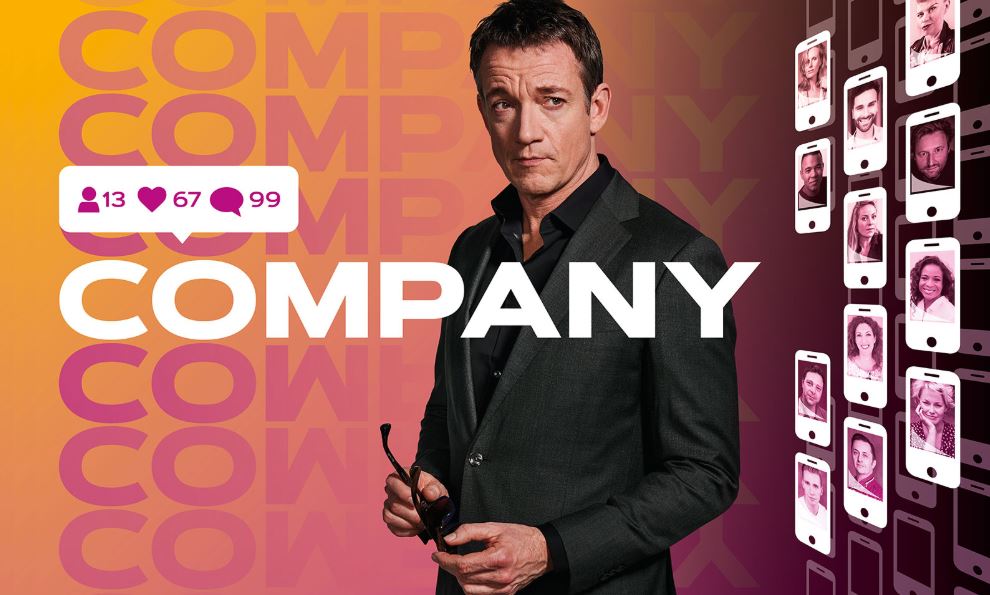 A Little Night Music is nog niet afgelopen (Morgen nog!) of de volgende Sondheim, met Paul, staat alweer in de startblokken: De musical 'Company' .
Over de voorstelling:
Producent Pit Produkties (die we kennen van Putting It Together en Into The Woods ) brengt komend seizoen de musical Company van Stephen Sondheim. De Broadway-hit uit 1970, midlife-musical en relatiekomedie ineen, ontving maar liefst vijf Drama Desk Awards en zes Tony's.
Het is de vijftigste verjaardag van Robert. Hij is charmant, sexy, succesvol, maar nog steeds single. Alle mensen om hem heen trouwen en scheiden weer, hebben kinderen en staan vol in het leven. Maar in Roberts leven lijkt er iets te ontbreken. Hij blijft toeschouwer en vraagt zich voortdurend af: heb ik een ander nodig om mezelf te zijn? En wie ís de Robert op die selfies eigenlijk? Zijn bruisende verjaardagsfeest wordt een hilarische hellevaart langs lust, jaloezie, trouw, wrok, hartstocht, likes, dislikes en ander relatieleed. Wie kan Robert redden van de complete ineenstorting?
De cast bestaat uit Paul Groot, Nurlaila Karim, Tjebbo Gerritsma , Maaike Martens, Anne-Marie Jung, Maartje van de Wetering, Jeremy Baker en Esther Maas. Tevens is er een live-orkest.
Officiele website over de voorstelling 
Wanneer het precies zal gaan spelen is nog niet bekend.